October is by far the best month to splurge on pretty pink shades! Every makeup line out there rushes to create an awe-worthy item that benefits breast cancer research. It's a perfect way to score a great gloss and support a great cause!
Here are my favorite beauty products that benefit research!
1. Clinique

BCA Dramatically Different Moisturizing Lotion Luxury Size ($36-$38)
An adorable pink key chain wraps around a 6.7 oz bottle of the classic Dramatically Different Moisturizing Lotion. $10.00 of your purchase goes towards Breast Cancer Research. (http://sephora.com/browse/product.jhtml?id=P270208&categoryId=B70)
2. Estee Lauder Evelyn Lauder and Elizabeth Hurley Pink Ribbon Collection ($24.00)
This set containing a fabulous pink cosmetics case and a smooth, creamy lipstick in a shade of either vivid or subtle pink helps raise awareness that early detection saves lives.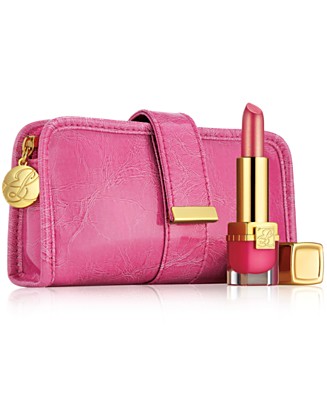 3. Select Aquage Products ($Prices vary from salon to salon)
An amazing hairspray for a cause? Yes, please!
Pink Products:
Beyond Shine 5 oz
SeaExtend Silkening Oil Treatment 4.5oz and 1.7oz
Finishing Spray 10 oz and 2 oz
4. Sephora Collection BCA Color Flip Makeup Palette ($15.00)
Sephora may only be donating $1 from the sales of this incredible palette, but with many buyers, we can make a difference!
5. Bobbi Brown Pink Ribbon Collection ($44.00)
$10 of this amazing set containing a magenta lipstick and a bubble gum pink shimmer gloss goes to Breast Cancer Research.
 

So, what are you waiting for? Go snag a deal while supporting an important cause!
-GABBY